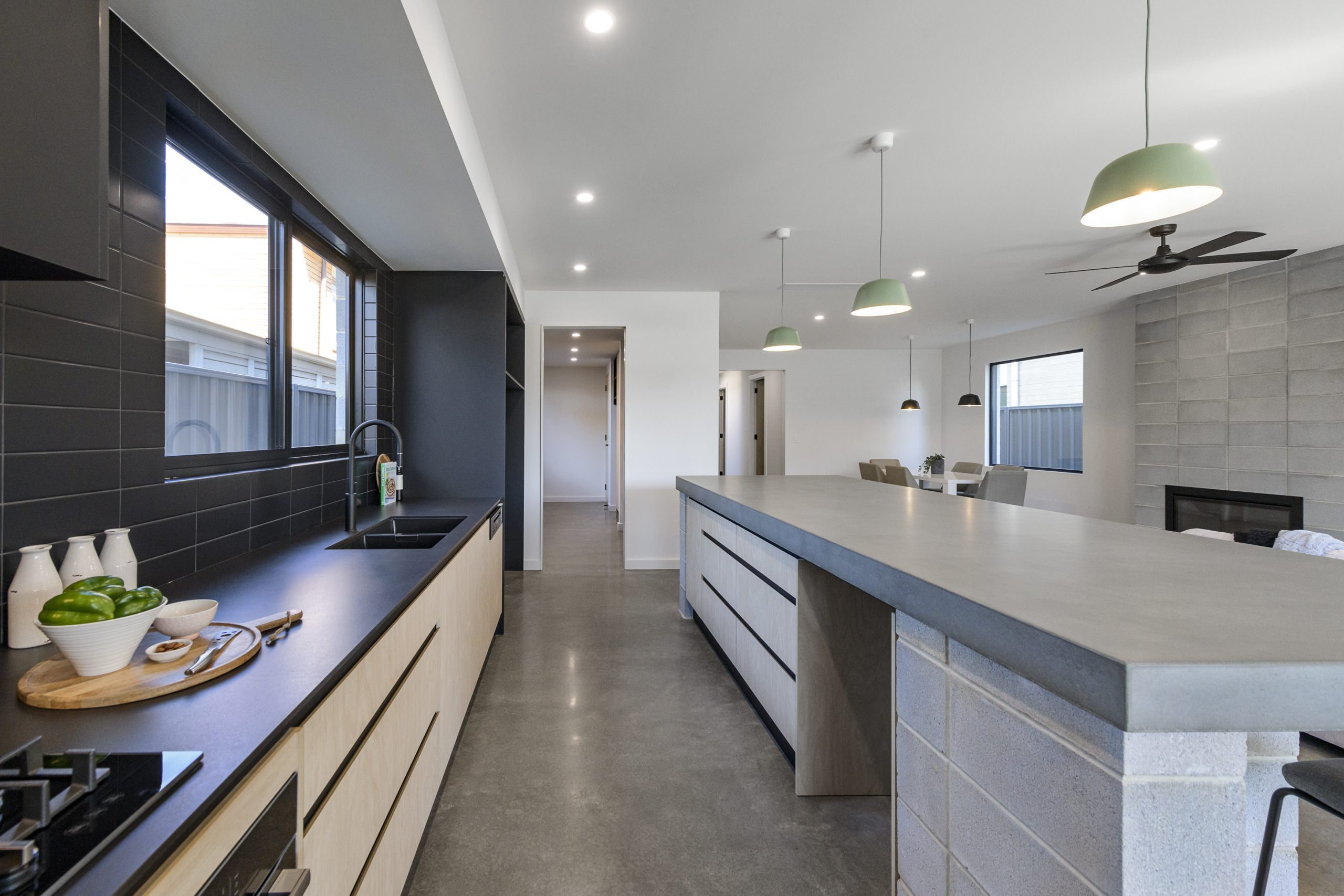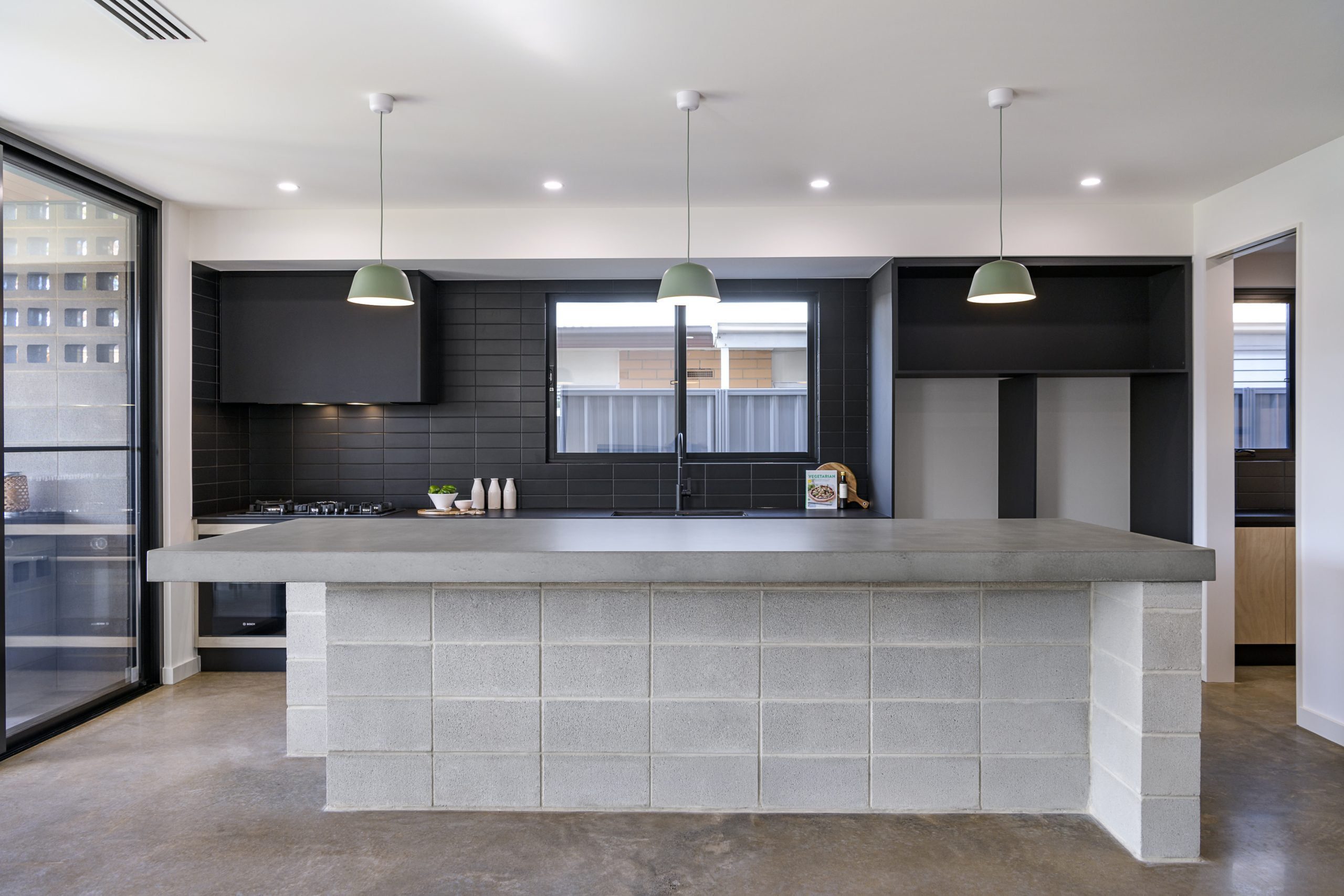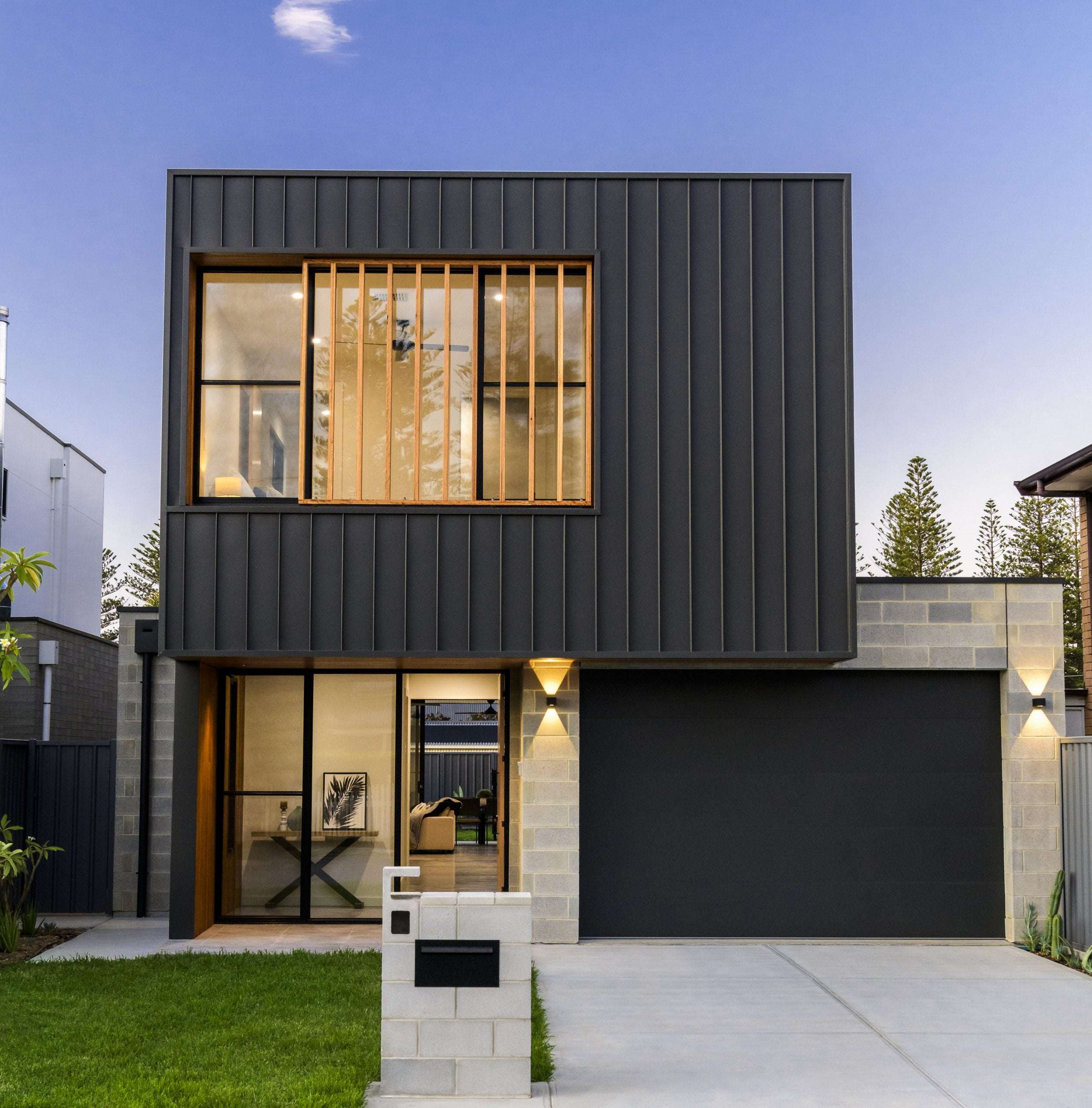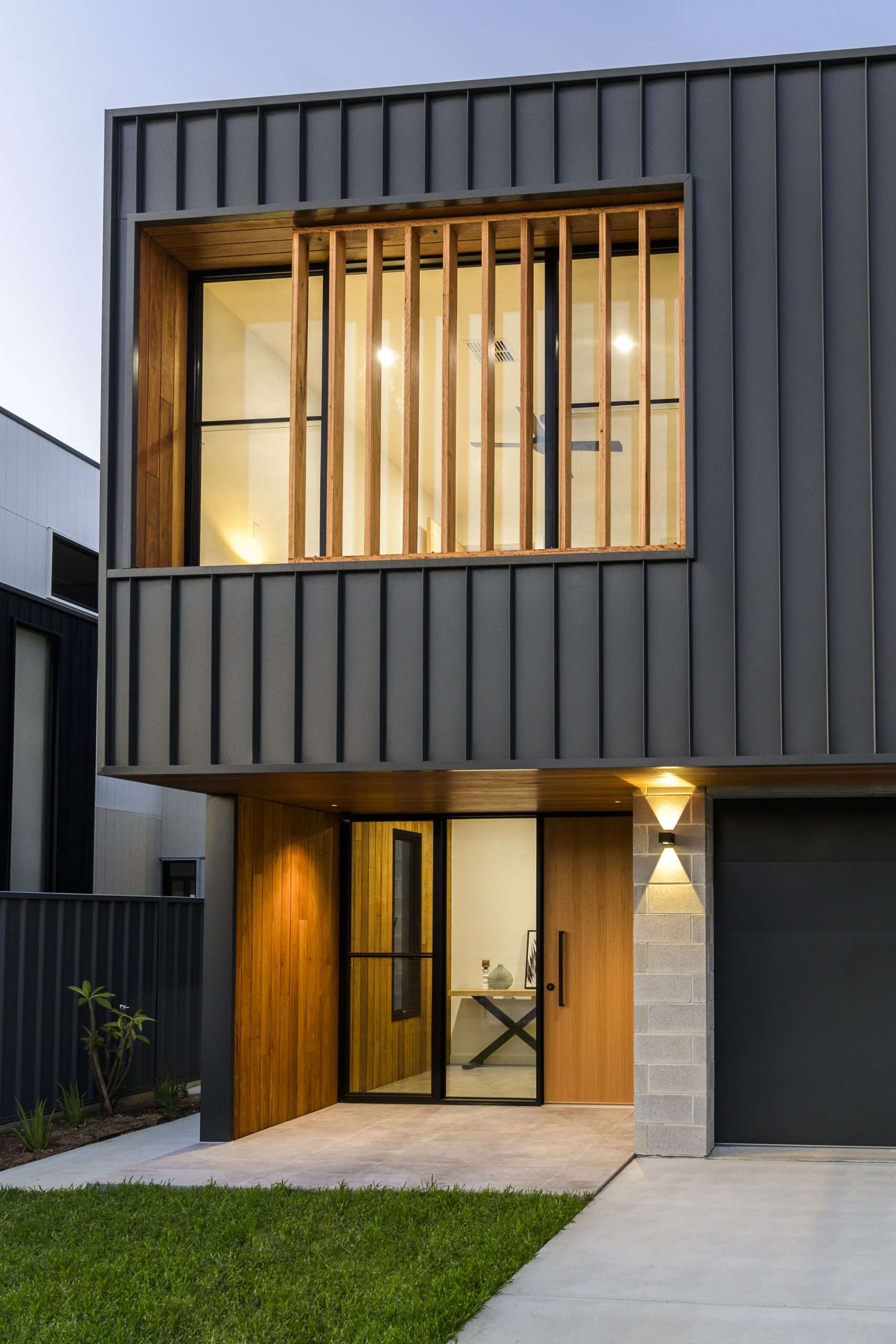 COMMENDATION 2020 HIA-SA | Custom Built Home ($550,001 – $800,000)
BTF Constructions completed this award winning two storey home in February 2020. The 317sqm home contains 4 bedrooms, 2.5 bathrooms and 2 living areas.
The two-storey home contains a range of features. The thematic styling was the use of raw, textured and durable materials such as masonry, timber, concrete and steel.  The owners of this home had a desire to create a feature home that expressed their personal interests through the creative use of these materials internally and externally. The clients also sought to create an affordable family home replete with creature comforts.
The 317sqm home, split over two levels, has strong symmetry with its geometric design and dominant linear patterns. With materials and features emulated internally and externally, attention-to-detail and meticulous construction was essential to ensure seamless continuity of spaces inside and out.
Builder: BTF Constructions
Photography copyright: Tom Roschi Photography / BTF Constructions